Easy 3D scanning: see your object projected in 3D directly on the HD display
The first 3D scanner to offer onboard automatic processing, Artec Leo is able to provide the most intuitive workflow, making 3D scanning as easy as taking a video. As you scan your object, see the 3D replica being built in real time on Leo's touch panel screen. Rotate the 3D model, check if you have captured all areas, and fill in any parts you may have missed.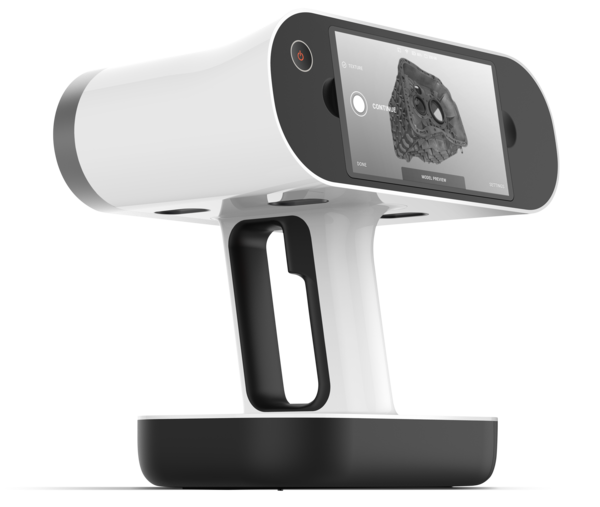 Breakthrough 3D scanning speed
The 80 frames per second 3D reconstruction rate makes Artec Leo the fastest professional handheld 3D scanner on the market. Furthermore, with its large field of view, Artec Leo can 3D scan and process even large objects and scenes fast and accurately. And for even greater precision, users can point the scanner closer to the object to pick up intricate detail, just as they would zoom in with a video camera.